Jen & Ryan (and Chompers & Mia!)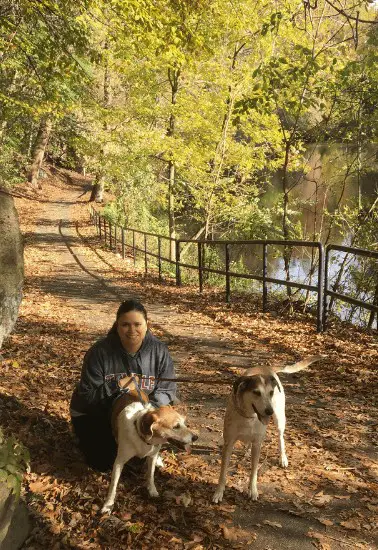 Zenful Hiking is a passion project for us, Jen and Ryan. Being out on a trail is one of our favorite places to be (this is probably true for our dogs too, Chompers and Mia, who you'll see throughout many of our posts.).
We're always looking for our next favorite hike. We've lived all over the eastern half of the US and hiking is always on the agenda when we go on vacation.
On Zenful Hiking we want to share with you answers to questions that we have had ourselves over the years along with some of our favorite hikes.
Finally, we're both vegan. Finding vegan products always involves a bit more research and digging to figure out if the products you are looking to purchase is cruelty-free. Hiking related items like boots, shoes, socks and backpacks are not an exception to this general rule.
We do 'product research' for ourselves all the time when we're looking for new gear to buy and we're going to share with you the results of this research here on the site.
Our hope is that Zenful Hiking can be a resource for you to –
find information for issues you're running into with a strong emphasis on hiking with your dogs.
learn about vegan-friendly hiking items.
discover some great new trails to hike.
Happy hiking and we hope to see you on the trail!
---
Tiffany
So when we started sharing with our family and friends that we were doing a blog based on our love of hiking we got a lot shrugs and disinterest.
The one exception was our friend Tiffany, who responded, "That sounds so fun! Can I help?" And that's how Zenful Hiking ended up with it's first contributing writer.
Tiffany grew up on the west coast and currently is living in Hawai'i. She loves hiking, riding her bike and afternoon coffee.
We're very thankful for having her as a part of our team! If you spend enough time on the site, you'll most likely run across some of her amazing articles.
---
Carrie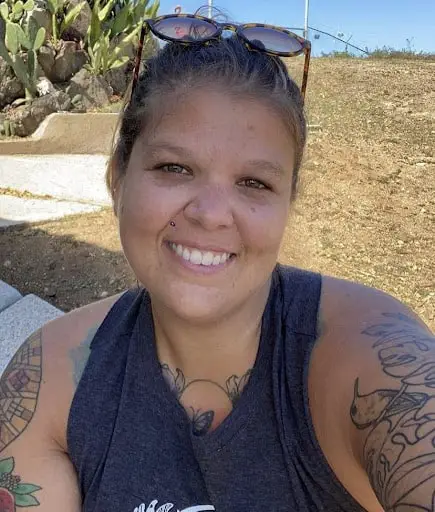 Originally from Richmond, Virginia Carrie is a licensed veterinary technician with more than 20 years of experience working with animals. She is currently living on a small island in the Caribbean and spending her time traveling while volunteering at animal hospitals and rescue organizations across the world.
She is the proud mama of two adorable chihuahuas named Slim and Penelope who are both survivors of parvo virus.
In her free time, Carrie enjoys swimming, snorkeling, scuba diving, and studying Spanish. Carrie got into freelance writing as a fun way to fund her travels and loves to share her passion for animals, a vegetarian lifestyle, travel, and more through her writing.