Akitas are a large breed of dog which originated in Japan but have since split into two varieties: the Japanese Akita Inu and the American Akita.
Their historical use as guard dogs and hunting dogs makes them fiercely loyal to their pack and resistant to harsh environmental conditions, but the breed also has weaknesses, genetic health concerns, and other quirks that could interfere with hiking.
Read on to learn more about the uniqueness of this breed and the practicality of bringing your Akita pup along for hiking adventures.
Japanese Akitas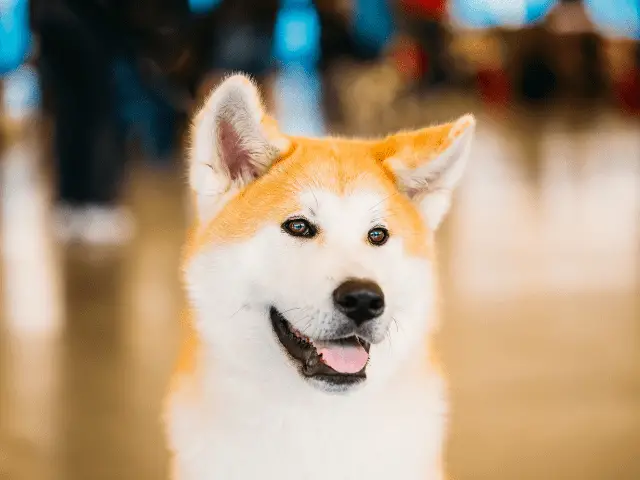 The Akita Inu (inu meaning "dog") in Japan has been around since at least the 1500s when it was used as a fighting and hunting companion for samurai. As a hunting dog, it would accompany hunters and flush out prey animals to be killed.
The breed was also frequently used in dog fighting, which was popular in Japan in the 15th century. These intense activities, which frequently took place in cold weather, made the Akita an aloof and independent dog with a thick double coat. Despite their use as companion dogs today, their grooming is still fairly independent and low-maintenance.
Akitas are also unwaveringly loyal to their owners, as demonstrated by the story of the most famous Akita, a dog named Hachiko. Hachiko's owner commuted by train to work every day, and Hachiko would accompany him to and from Shibuya Station.
One day, the owner suddenly died at work and never returned home to meet Hachiko at the station. For nine years, the dog continued his daily trips to and from Shibuya station, waiting for his master's return, and a statue was erected at that same station in his honor, as a symbol of faithfulness and loyalty.
So, no matter what you decide about whether and how to hike with your Akita, know that they will love and follow you from the moment they join your family until their final days.
American Akitas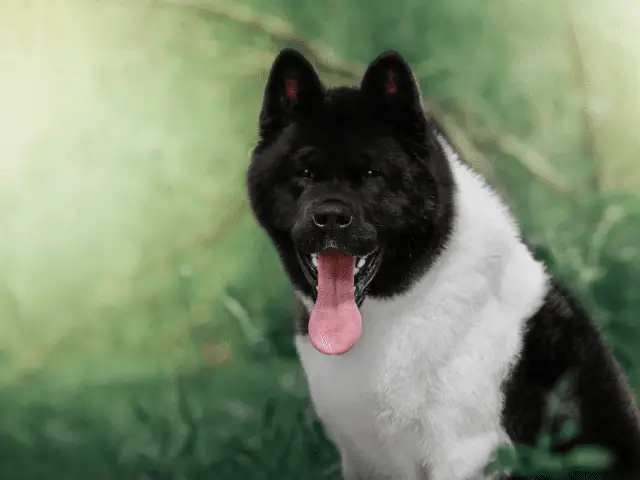 World War II created a turbulent landscape for the Akita breed, in its native land as across the world. During the desperate times Japan faced, many were killed for food, clothing, and to curb the spread of disease.
The breed survived, in large part thanks to the efforts of passionate Akita owners and breeders in the remote mountains of Japan, and they eventually began to catch the interest of US servicemen. Many Akitas were imported to the US upon the return of these men, where they began to develop into their own breed.
American soldiers were typically drawn to the stronger, more intimidating individuals, which were commonly fighting dogs. As a result, most of the Akitas brought back to the States were of this variant, and so the American Akita evolved as a larger, heavier, more "bear-like" version of the "fox-like" Japanese Aktia.
Eventually, they were recognized as their own breed by kennel clubs around the world and became popular in other Western countries.
Like Japanese Akitas, American Akitas have hardy double coats for cold weather (although the American Akita can have any coat color, while the Japanese Akita is restricted to only certain colors) and are loyal and protective in temperament.
Due to their size and their stronger build, this protectiveness can cause problems for owners of American Akitas, who may not be prepared to train such a powerful dog that is naturally aggressive towards strangers. Proper training and socializing can improve these issues, but exposing American Akitas to social places like off-leash dog parks is generally inadvisable.
Pros of Hiking with An Akita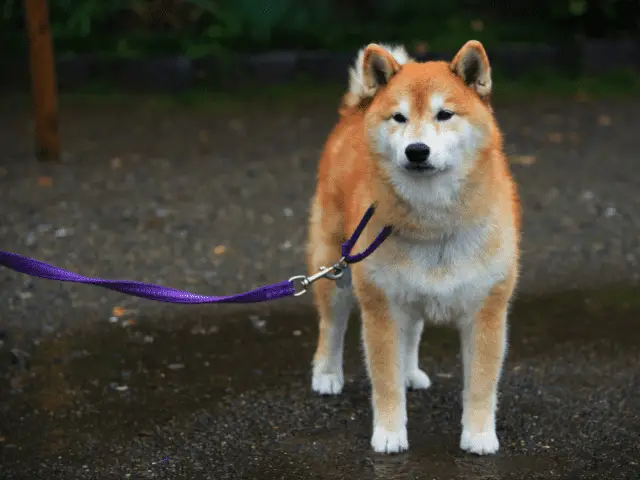 Let's start with the good news: Akitas love adventure, and under the right circumstances, hiking with them can be a great way to get them some much-needed exercise and excitement.
Their coats evolved to keep them comfortably warm at below-freezing temperatures in the snowy mountains of Japan, so if you live in a cold region or find it exhilarating to hike out in the rain and snow, your Akita will be perfectly happy to join you.
They can hold up in cold temperatures without boots or snow gear better than most breeds can hold up with this gear, so they are really perfect companions for winter hikes.
Akitas weren't bred to be lap dogs, and however much they love their owners, they don't want to be cooped up in the house all day. They need a lot of outdoor activity to keep them from getting bored and restless, and it's a good idea to have multiple options available.
An enclosed yard satisfies their need for freedom, but it may not be a very exciting adventure or something that will tire them out.
Hiking, although it usually requires them to stay leashed, lets them explore new places and spend more time outside with you. If you're sure that you won't encounter other hikers, or if you've trained your Akita to have very good recall, you can even bring them to off-leash trails and give them the best of both worlds.
In general, Akitas aren't phased by much, which can be a good thing and a bad thing when it comes to hiking. They don't mind uncomfortable conditions, and they will carry on even when encountering difficult terrain or after they run out of steam.
Of course, the bad side of this is that you have to check them carefully for injuries, dehydration, or other things that might occur on a hike, as they likely won't alert you to these problems and may not notice themselves.
Cons of Hiking with An Akita
The pros and cons of hiking with your Akita are sort of two sides to the same coin; for instance, their dense, cold-resistant coat can be a curse as well as a blessing. Those who live in warmer climates and see no snow even in the winter are likely to find that their Akitas overheat quickly on long walks, let alone hikes, and tire out after very short distances.
Brushing the dog's coat when necessary can help to keep them a bit cooler, but nothing will turn an Akita into a warm-weather dog.
Their loyalty, arguably their best and most famous trait, can also cause issues on hikes.
If you encounter other people, dogs, or even wildlife, your Akita may be hostile towards them by default, in defense of you and your family. Properly trained and socialized Akitas are less likely to be outright aggressive, but they are very strong-willed dogs and should be kept on a leash if there is a chance of encountering others, in case they are hesitant to follow your commands.
American Akitas, in particular, can have issues with fast-paced or high-intensity hikes. As heavy, powerful dogs bred for strength over stamina, they are not good joggers, and even arduous hikes may constitute too much cardio for them.
Slower-paced hikes with little elevation change may be easier on them, even over long distances, although their stamina will still be somewhat dependent on the weather.
Ultimately, every dog is different, and some Akita owners claim that their dogs thrive in unlikely conditions, so pay attention to your dog's individual needs. That way, whether they are a textbook example of the breed or full of surprises, you'll be able to bring them on hikes that will be fun for both of you.
Health Considerations
Akitas are known to experience an unusually large number of genetic diseases that are not common in other breeds. While this may not directly tie to your hiking journeys with them, being aware of the potential health problems that your dog might encounter can help you understand the symptoms that they could experience and how you can best modify their lifestyle accordingly.
The most significant peculiar health problem that is unique to the Akita breed is the high incidence of immune diseases. There are about a half-dozen autoimmune diseases that Akitas are known to experience and another few endocrine diseases that are immune-mediated.
These diseases most commonly affect the skin, connective tissue, and endocrine system in any part of the body.
Akitas are also unusually likely to be sensitive to vaccines, drugs, and anesthetics, and they can experience a couple of breed-specific blood disorders.
Health conditions which are common in large dog breeds are also common in Akitas. Among these conditions are hip dysplasia and gastric dilation ("bloat").
Hip dysplasia is believed to be genetic, but avoiding overuse of joints in dogs with joining issues can mitigate the symptoms of the condition. Bloat can be avoided with the use of tools like slow feeder bowls and by waiting an hour in between mealtime and physical activities like hikes.
These health considerations should not scare you away from hiking with your Akita; instead, being aware of the possibility can allow you to hike them safely, without the risk of aggravating any conditions which they have or are developing.
Your veterinarian may also be able to give you some guidelines for hiking with an Akita who does have one or multiple of these health conditions.