Packing for a day hike is much different than a multi-day backpacking adventure. A day hike allows you to pack much leaner and lighter. There's no need for some of the bigger and bulkier items like a tent and a sleeping bag when you aren't spending the night on the trail.
The food choices you make when packing for a day hike are much different as well. There's no need for pots, pans or other cooking utensils for big meals. A couple snacks with the proper amount of calories and nutrients are more than sufficient for a day hike.
So, what exactly are the best vegan snacks for a day hike?
To be a great day hike snack you need to check a few boxes.
Have a good amount of calories. Seaweed chips are delicious (at least that's what Jen tells me). However, at only 25 calories a serving, they don't make a great hiking snack. Hiking can burn 600 calories an hour, meaning a 5 hour hike can burn over 3,000 calories. I'm not saying you need to replace every calorie you burn while you hike, but it's a good idea to snack on something with some substance.
Has to be good at different temperatures. I'm not just talking about taking food that may spoil if unrefrigerated. That's pretty obvious. However, have you ever taken a chocolate bar out of a bag 2 hours into a hike when it's 80 degrees outside? Not good.
Should be compact. Taking up the least amount of space is always a positive for any item that's going to go in a backpack. The same holds true for snacks.
Easy to Eat. Ideally a great snack is one you can take out of your bag, unwrap it and eat it. If something requires utensils or any amount of 'prep', it better be one amazing snack.
Should be delicious! Otherwise, what's the point, right? There's no reason to be eating bland rice cakes for your hiking snack. Make sure whatever you do, bring something you're going to enjoy.
Keeping these five guidelines in mind, here is our favorite vegan snacks you should consider for your next day hike.
Vegan Jerky
If you haven't tried it yet, the vegan jerky by Louisville Vegan Jerky Co is amazing. While every flavor we've had from them is outstanding, the Carolina BBQ is a bit more 'saucy' than the others. I'd recommend going with the maple bacon or black pepper. They're both great and won't make you want to wash your hands afterwards.
---
Trail Mix
I feel like every hiking snack article ever written is obligated to include trail mix. You can go two ways when it comes to trail mix. You can buy ready made trail mixes like ones offered by Enjoy Life or Nature's Garden, throw it in your bag and be good to go.
However, I challenge you to make your own. Not only that, I challenge you to get creative. Who says your trail mix can't have bite size Nutter Butters? Cracker Jacks? Roasted Chickpeas? You get my point. Trail Mix doesn't have to just be peanuts and raisins. Mix it up!
---
Bagels are one of the most underrated hiking snacks. Holds up well against any temperature and a good source of calories and plant-based protein. (Image property of Dave's Killer Bread)
Bagels
Bagels are an enormously underrated hiking snack in my opinion. Think back to our guidelines of what makes a great snack. Calorie dense? Check. Dave's Killer Bagels (our personal favorite) has over 250 calories per bagel. Good at any temp? Check. Compact? Check. Easy to eat? Check. Delicious. Big check!
If you want to kick it up a notch, bring a single serving pack of peanut butter to dip the bagel in. Just make sure to have a zip lock bag ready for your single serving trash.
---
Breakfast Bars and Granola Bars
Similar to trail mix, granola bars are another tried and true hiking snack. With good reason too. Unlike chocolate bars or protein bars, you don't have to worry about a granola bar melting in the heat. They're also a great source of carbohydrates and super convenient to pack and eat.
If you're still eating the same granola bars that you ate in grade school, check out Nature's Bakery and Kind Bars. Nature's Bakery make a delicious fig bar that will remind you of an upgraded fig newton cookie. Kind bars are our favorite granola style bar. They have a variety of choices that are vegan too.
---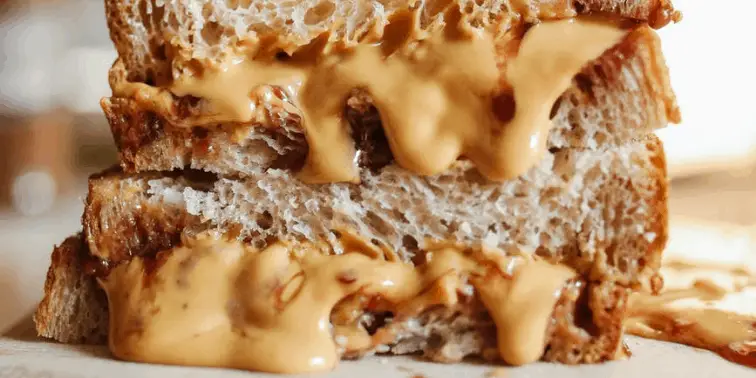 Home Made Peanut Butter and Jelly
If you want something you can make yourself rather than prepackaged snacks, you can't go wrong with PB&Js. For starters, chances are you have bread, peanut butter and jelly in your kitchen right now. Second, who doesn't love a peanut butter and jelly sandwich?
If they get hot, still good. Smushed in your pack, still good. You seriously can't go wrong with PB&Js.
---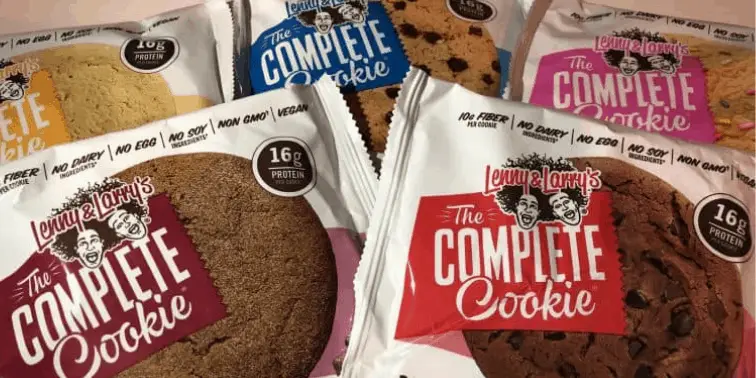 Lenny and Larry Cookies
I'm a huge fan of Lenny and Larry Cookies in general and they also happen to make a great hiking snack. With 16g of protein and over 400 calories per cookie, a couple of these cookies are almost all you really need. They also come in a huge variety of flavors from Chocolate Chip to Snickerdoodle.
I highly recommend throwing one (or two) of these in your pack for your next day hike.
---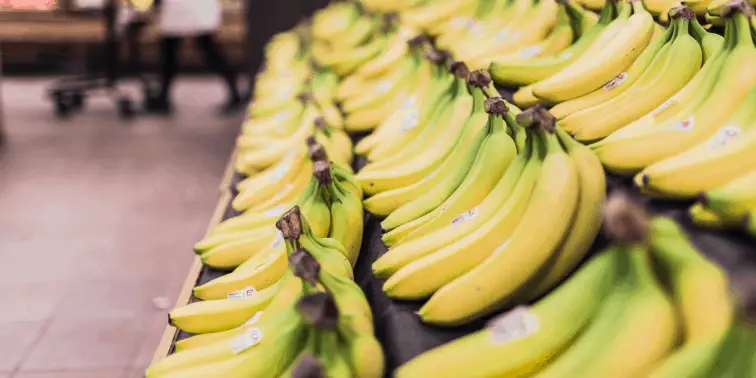 Bananas
Ah yes, nature's pre-packaged food! Bananas are easy to pack and easy to eat. They're also delicious and packed with potassium which can help ward off cramping on a long summer hike!
While bananas are our favorite ready-to-eat fruit, apples and oranges are also great options as well.
If you really want to show off and impress your friends, pack a small watermelon. Cut it in half and pull out your spoon. Is it the most practical snack? Not at all, but it's definitely pretty cool (and delicious!).
---
Lara Bars
Last, but certainly not least, is Jen's favorite hiking snack – Lara Bars. What's not to love about Lara Bars? Not only are they vegan, but they're also non-GMO, made from minimal ingredients (some flavors are made with as few as four ingredients!) and a good source of plant-based protein. With 30 different varieties, everyone can find flavors that they enjoy.
Snacking Responsibly on the Trail
We would be remiss if we didn't include a couple of tips and reminders for snacking responsibly on the trail:
Keep your Food Sealed – Whether in a container or in the package, keep your food sealed. Some animals have an incredible sense of smell. You definitely don't want your peanut butter to attract unwanted attention.
Dispose of your Trash Properly – This will most likely mean putting your trash in a zip lock bag or container until you get back to your car or house. There is nothing more disappointing than seeing wrappers and trash sitting on the side of a trail.
Always Pack an "Extra" Snack – I always tend to pack at least one more snack than I plan on eating, just as an emergency backup. This is especially true if you're hiking a new trail. Chances are you'll never need it and that's a good thing, but it's always nice to have.
Final Thoughts
There you go! That's our 8 favorite vegan snacks for a day hike!
Hopefully, you got a new idea or two for your next adventure on the trail. Or maybe we just confirmed that you're already packing the best snacks! Either way, thanks for reading. If you know someone who might enjoy this article as well, consider sharing it with them!
See you on the trail!